Sell more Mobility tickets with Mobilitybooker
Struggling with empty seats? Or do you want to scale your company faster? Start selling extra products to 100.000+ travelers, today and start earning right away. With our partner program you can utilize your capacity.
Our partner program can be used by taxi providers, airport parkings & shuttle companies, (shared) bike suppliers, (shared) car suppliers, car rentals, ferries, airlines and public transportation providers.
Join our partners and grow your sales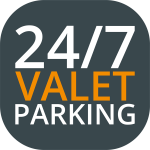 How does it work?
Get in touch
Get in touch with us. Fill in the form and receive login details for our portal and get access to our toolings.
Onboarding with us
Our sales people can support you during the onboarding process. They can explain all the options in our portal and how our toolings are working.
Manage your inventory
During the onboarding process it will be clear how to upload your inventory in our portal. You can manage your own mobility products.
Why become a partner of Mobilitybooker?
Mobilitybooker takes care of the all the bookings, customer service and the payments.
Start selling!
Our platform reaches more than 100.000+ travelers a month. We have a global strategy and capable to deliver your inventory in different languages in different locations. Wondering if this program is relevant for your business? Take a look at our locations for each category.
All available airport taxi